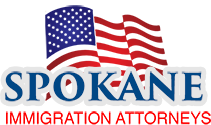 Please call to schedule an appointment today!
(509) 560-7051
Student Visa


(509) 560-7051
Student Visa – Needless to say, education in the United States is among the best in the world, thus many non-immigrants from different countries apply for temporary visas, notably F-1 (academic student) or M-1 (vocational student) visas.

In any given year, approximately 500,000 people are coming to the U.S. to study. If you are one of them, and your main goal is to attend college in Spokane, Washington, you do need to have a student visa. The duration of your stay will depend on the length of your studies.

There are important things that you should know:
Your application for an F-1 or M-1 visa must be submitted as early as possible. U.S. embassies and consulates issue visas 120 days before a student's program commences. In cases where you have applied more than 120 days prior to your starting date, your application will be held until the embassy or consulate is able to issue your visa.


Your education and living expenses will come from your own resources or from family, friends, or scholarships. You may be authorized for employment with a limit of 20 hours per week. Extreme economic hardship or if the currency in your country has lost its value, may allow you to work for additional hours for more flexibility.


Your student work may include on-campus work (work-study, laboratory), employment under pilot programs, optional practical training or option a curriculum training.


You need to demonstrate full time attendance at the university. Every university has its designated Office of Foreign Student Affairs.
Students may enter the U.S. in advance prior to the start of the program but not earlier than 30 days prior. Categorically classified as a non-immigrant, a person with a student visa must be a:
Permanent resident of a foreign country which he intends to return to. He must also show that there are available jobs waiting at his home country.


Bonafide student who has passed all the admission requirements of an established U.S. university or college, attesting his eligibility to be a part of the course of study.
Do you need a lawyer in securing your visa?

In many immigration cases, an expert on legal matters can help speed up the process. When you apply for a student visa, the process is fairly simple.
The application for your visa is reasonably quick and straightforward. This means that an immigration lawyer's services are usually not required. Most schools often provide advice with the application process, often through the services of a foreign student adviser or designated school official.

However, there are instances that leave you no choice but to invest in an immigration expert. Having trouble getting your visa? Overstayed your visa? Or, do you come from a country thought of sponsoring terrorism? If so, a lawyer's help is all you need. In the end, the services he offers can be well worth the price.

Lastly, your student visa allows you to come to the U.S. as a full-time vocational or nonacademic student, or academic or language student enrolled in a program leading to a degree or certificate.
For your immigration related concerns, you may contact the Quiroga Law Office, PLLC, at (509) 560-7051. or email Hector Quiroga, for more information on how to obtain a student visa.